Custom Printing Capabilities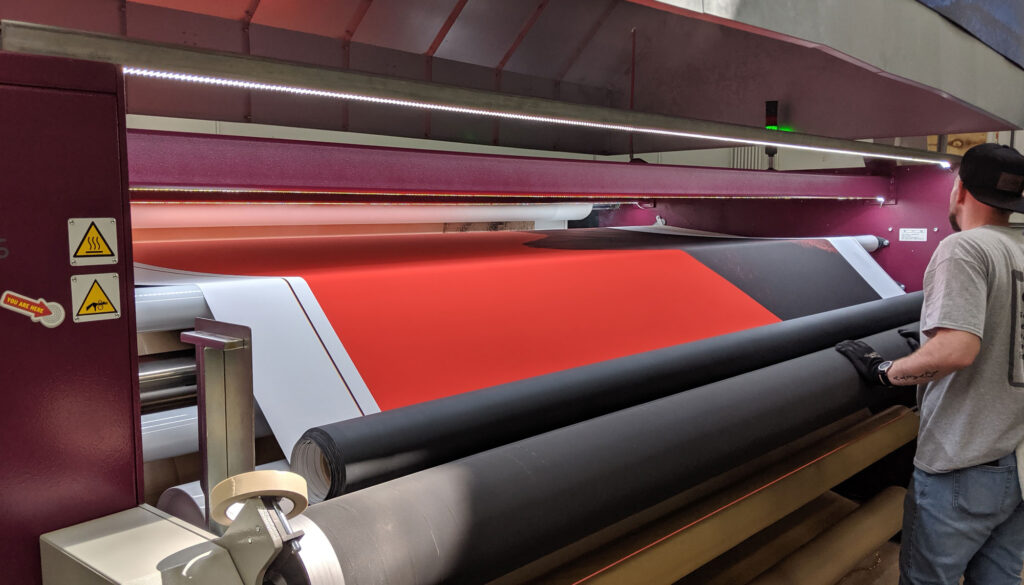 We continually invest in the latest print technology to ensure eye-popping graphics. Our facilities in Milwaukee, Orlando & Denver each feature dye-sublimation printer, UV hybrid, and latex printers allowing us to print on almost any substrate.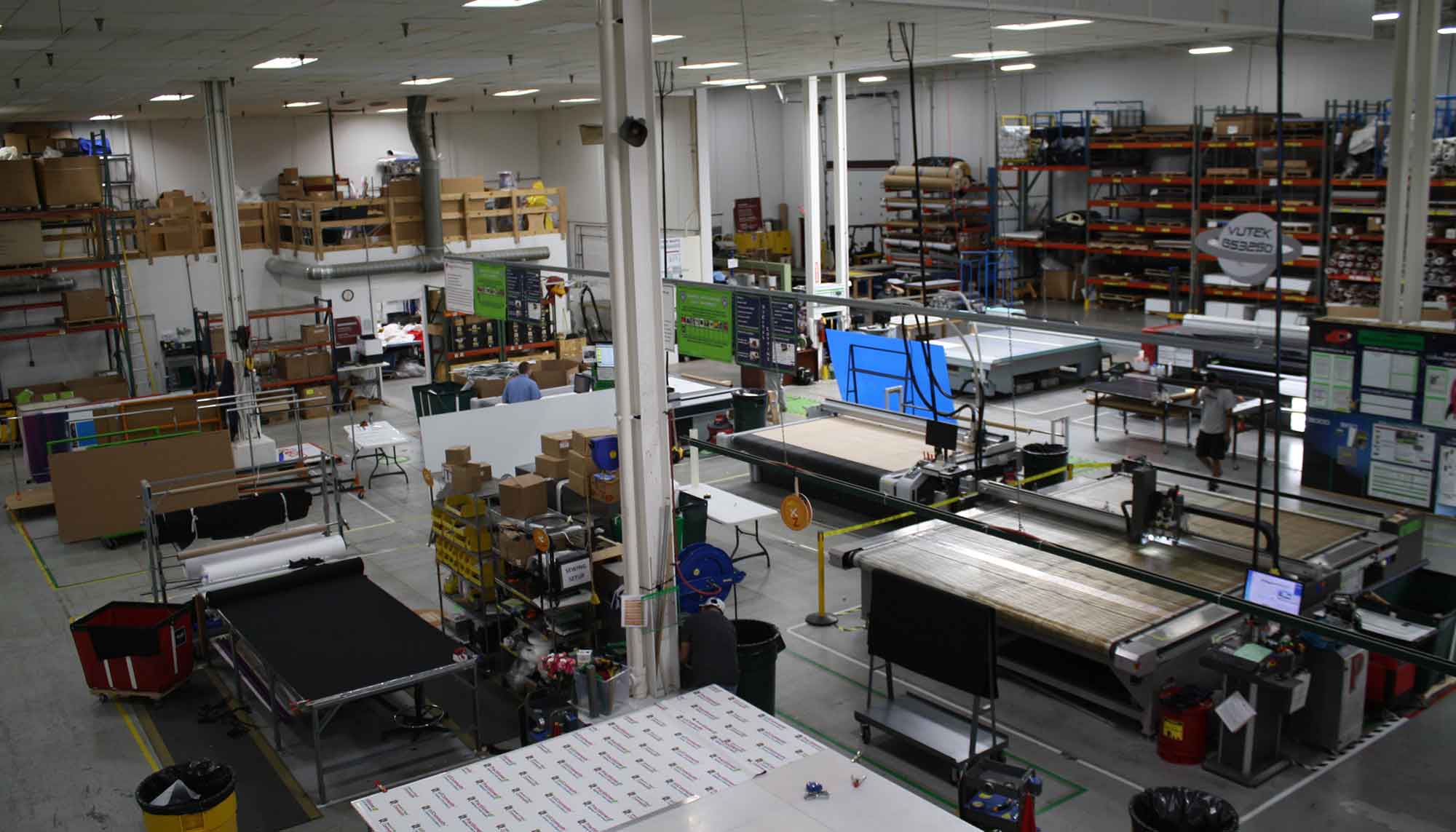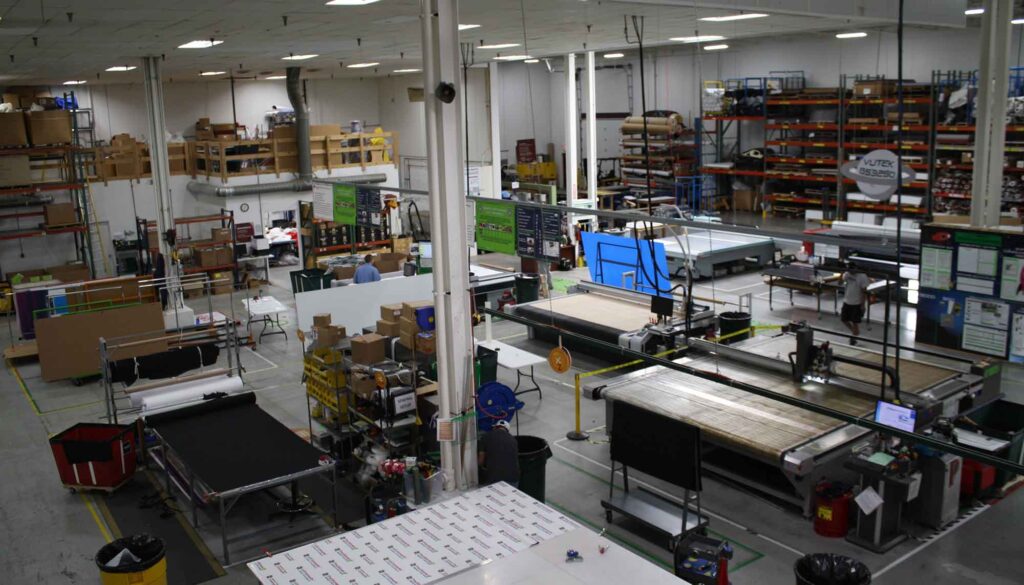 We inventory a wide selection of substrates at each of our facilities to ensure we can offer fast turnaround times on the materials you need. If we don't have it in inventory, our suppliers can get us substrates either the same day or the next day so your project can keep moving forward. 
Curious to know if we can print on a specific, hard-to-find substrate? Send us a quote request and we will be back to you shortly. 
We implement best practices across all three of our facilities to ensure consistent color output across all of our printers on all of our substrates. We have G7 certified technicians who are continually updating our color profiles, we run color tests before each shift starts and we have 5000k lighting installed throughout our facility to ensure everyone sees color under the same lighting.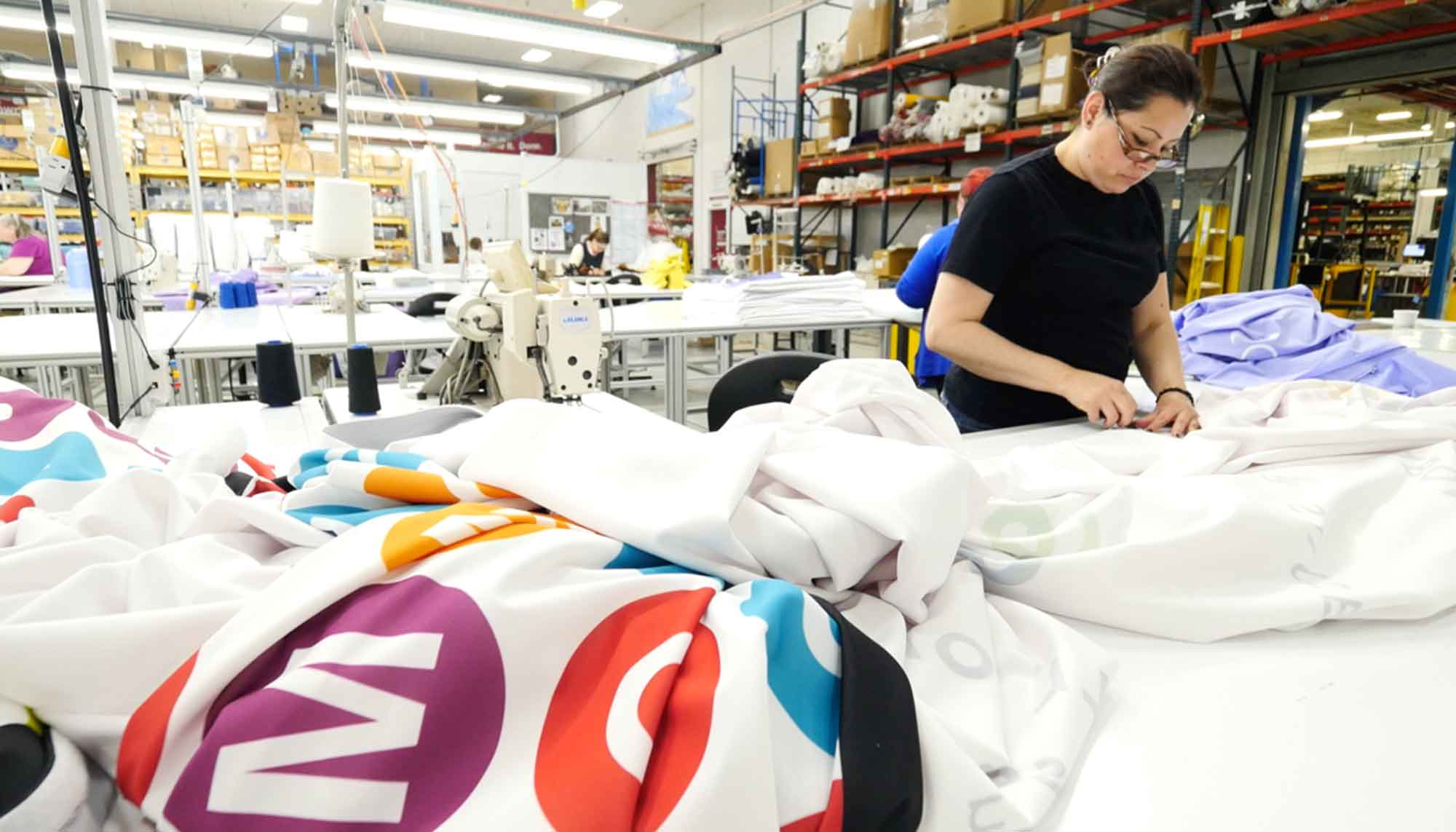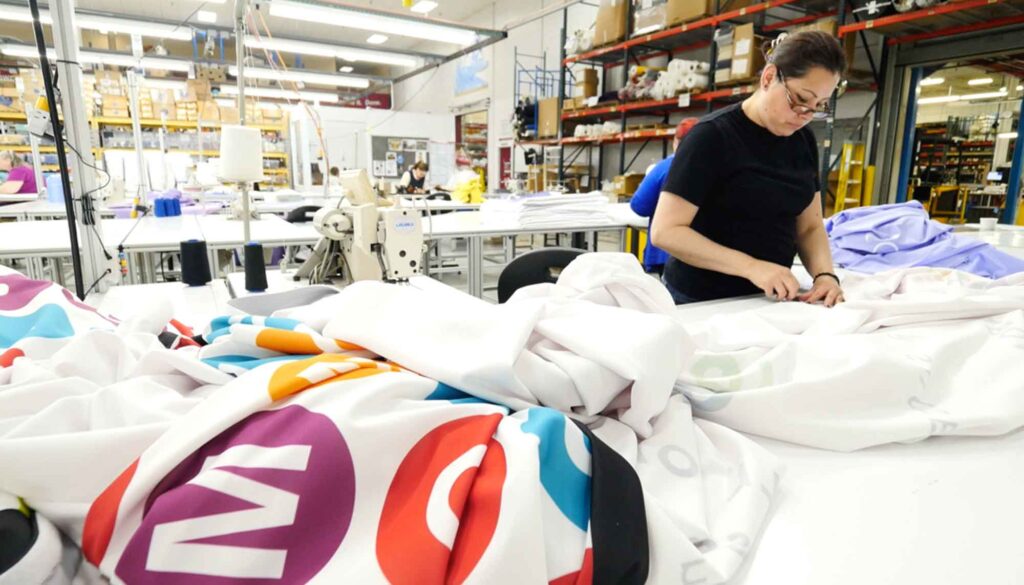 We know that printing great looking graphics is only half the job. We have all the tools to get your graphics ready for showtime. Whether you need cut-to-size, die-cut, kiss cut, heat bends, or flame polish, we can make it happen. And when working with fabrics, our team of sewers is ready for any job. From sewing miles of SEG gasket to hand-stitching sequins into a curtain backdrop, we've done it. Our team is ready to make your next project shine.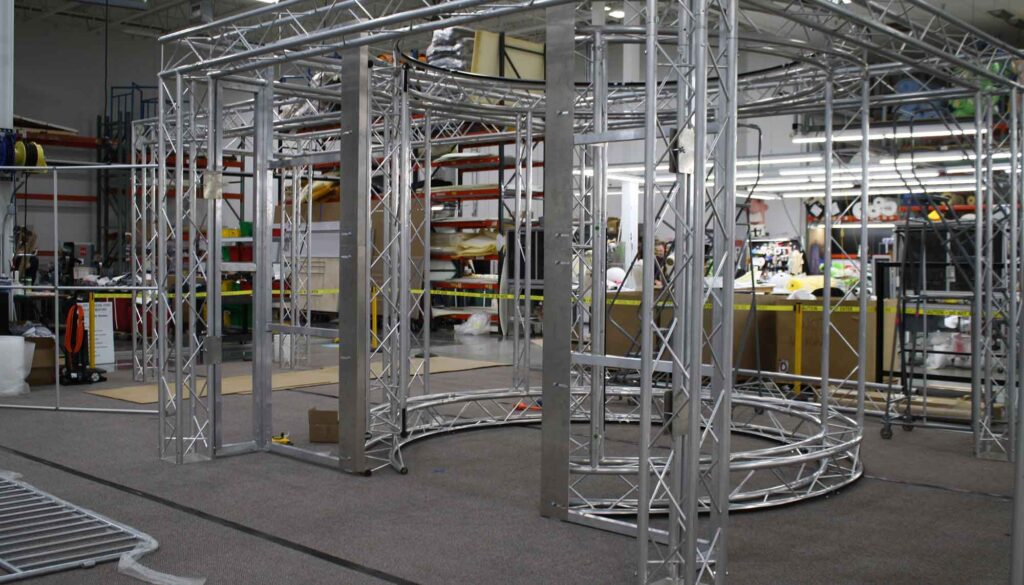 We put a special focus on our test fit capabilities to ensure our fabric fits your frames perfectly.  Our test fit area includes expandable frames for basic squares and rectangles, expandable inset frames for window and door cutouts, expandable frames with backlighting for backlit graphics, a 60-foot hanging bar for oversized prints, and an inventory of beMatrix and Aluvision frames to test fit modular structures. If your frames are truly custom, you can send them to us and we'll live-pattern the frames in our shop. 
Once you're on the show site, you can use our proprietary installation tool (they come in every shipment we send!) that features installation instructions and links to installation videos.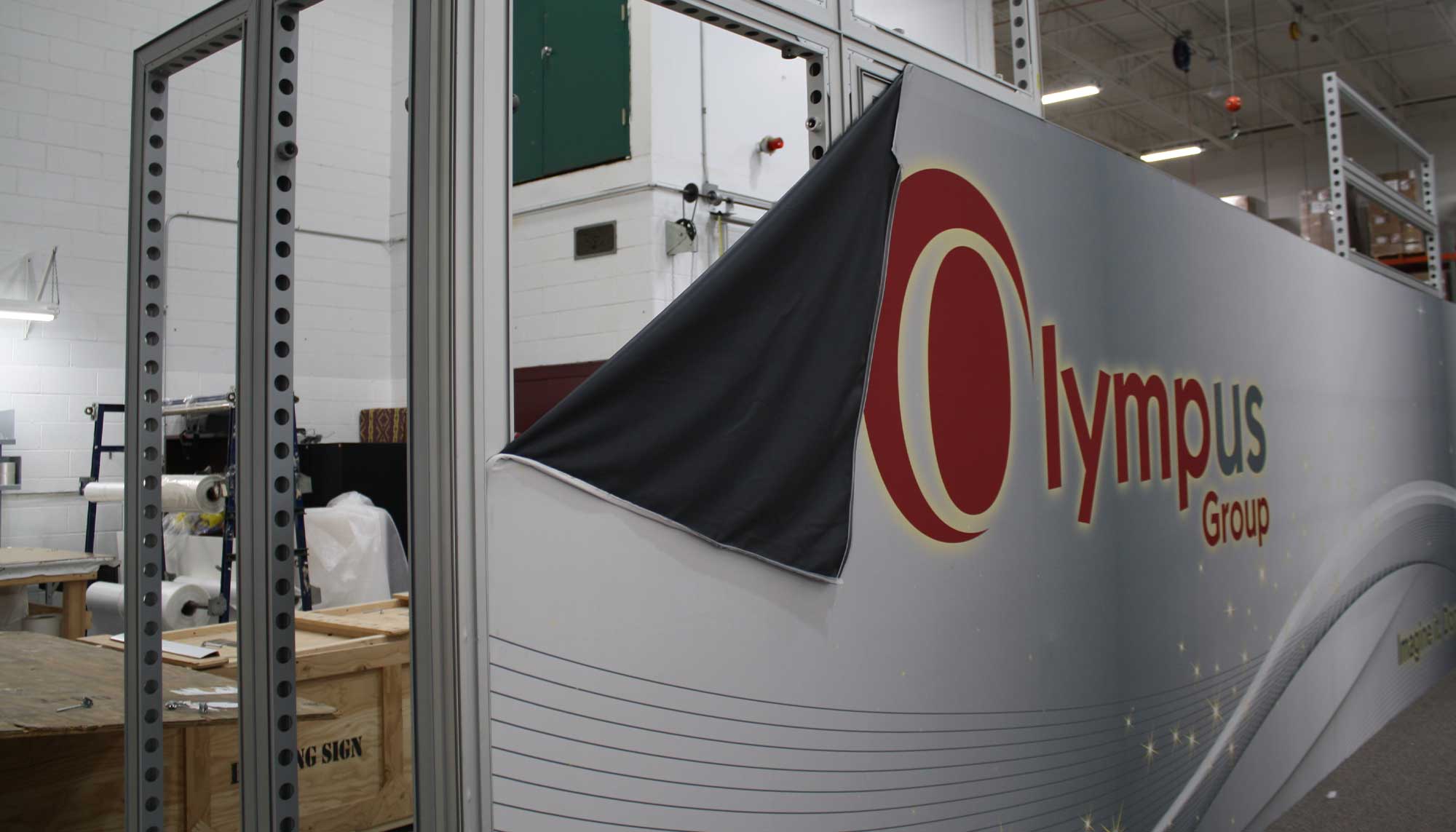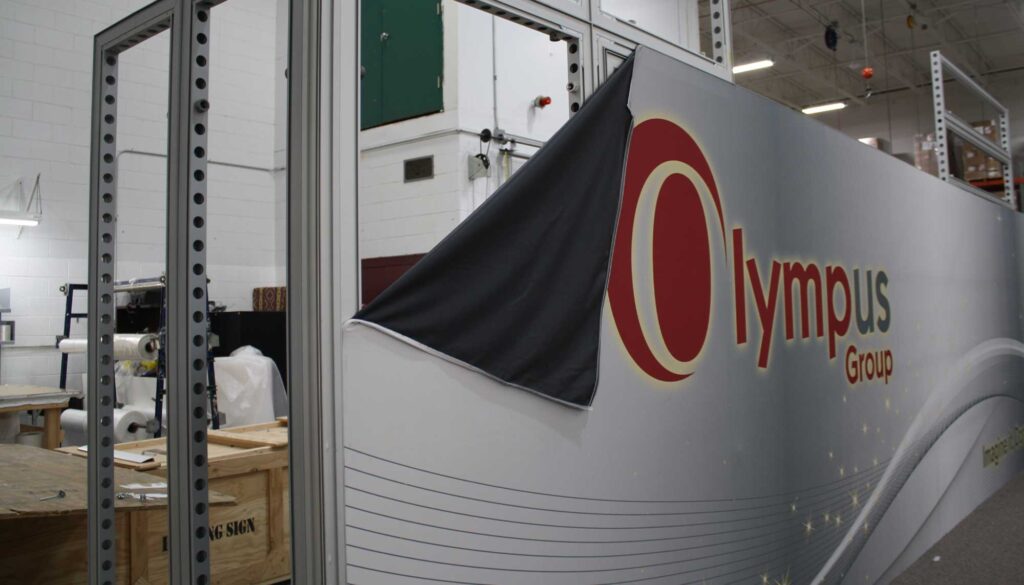 We are proud to be a beMatrix bePartner as well as a Certified Aluvision Partner. We have an inventory of test frames at each of our facilities to ensure we get the perfect fit every time. We also work closely with other modular frames including AGAM. 
If you ever need custom frames, we partner with a trusted network of frame fabricators so that you can rest easy knowing your graphics will fit your frames perfectly.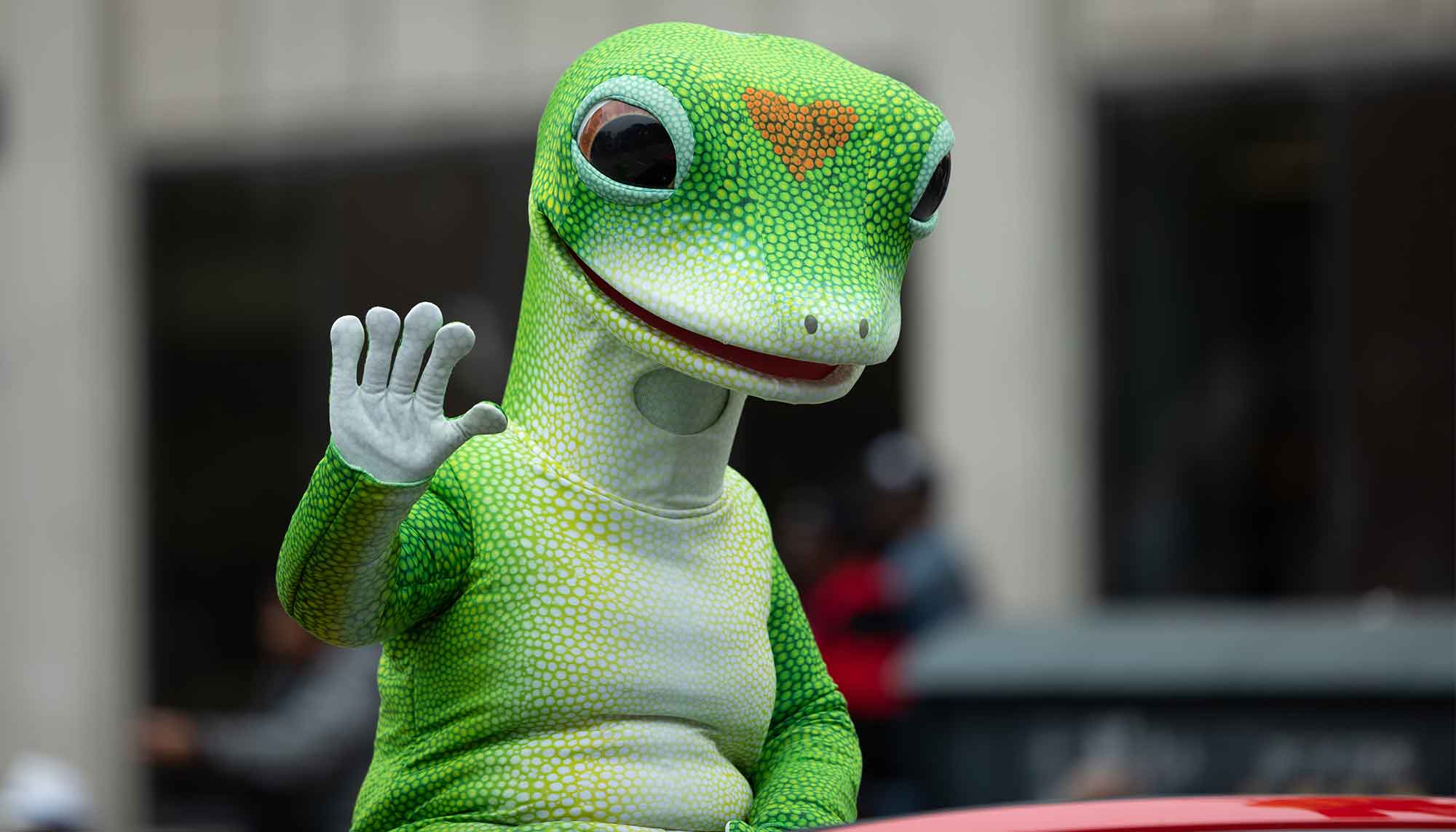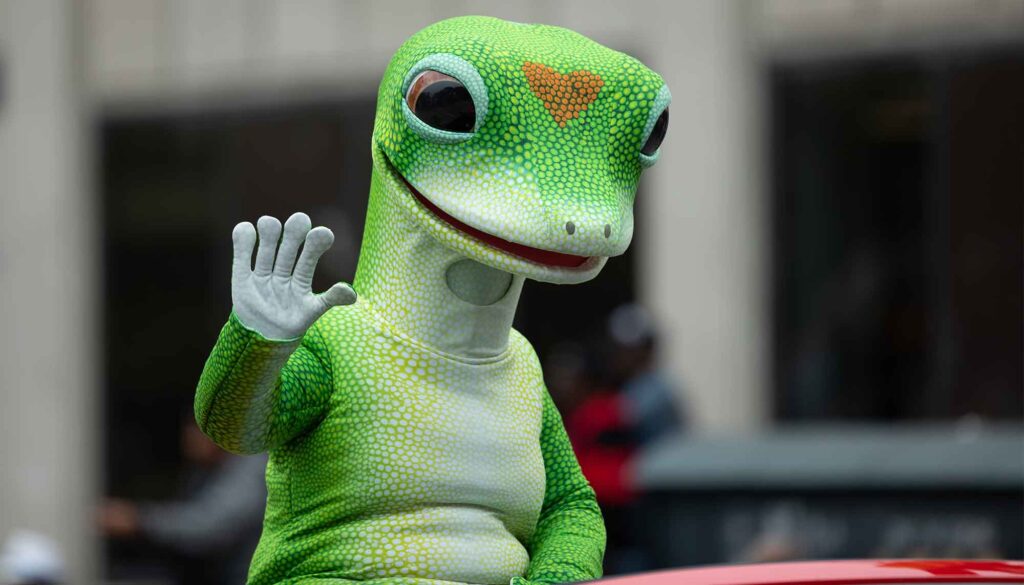 We have a team dedicated to creating custom mascot costumes should your team ever have the need to truly bring your brand to life. Check out our mascot capabilities at www.olympusmascots.com.
LET'S CREATE SOMETHING AMAZING